Back
Etere at SET Expo 2019
07 June 2019
Visit us to learn more about the Etere Ecosystem, a holistic end-to-end solution for all broadcasting needs, including powerhouse software programs such as Nunzio Newsroom and Etere MAM. Book an appointment with us now for an in-depth demonstration of Etere solutions!
Etere will be presenting our latest technology and solutions in the improved Etere Ecosystem framework. Etere solutions are designed to be future-ready and reliable. Its unique architecture is fully scalable, flexible and efficient. It is capable of managing the end-to-end broadcasting and media workflows of companies, fulfilling even the most demanding tasks.


Etere Ecosystem solutions include Media Asset Management, the Etere approach that provides a full interlinked solution for users to enjoy the full broadcasting process with only one software provider, Nunzio Newsroom, Etere's full solution that streamlines the entire newsroom process from conception to broadcast, Hierarchical Storage Management (HSM), Etere's powerful audio and video storage solution that protects and categorises important files, Playout Automation, Censorship, Airsales, Broadcast Management System (BMS) and Dynamic Ad Insertion. Etere Full IP with ETX-M Multiviewer empowers users to leverage the benefits of IP without any traditional SDI hardware, cables or other accessories. It features full support for the use of virtual machines and cloud. It is also integrated with Etere ETX-M Multiviewer, a software that allows users to manage and adjust up to 9 monitors and 30 sources simultaneously.


Media Asset Management
Etere solutions go beyond the traditional Media Asset Management (MAM) design, with a revolutionary integrated framework that empower media enterprises with complete and accurate control of the entire business workflow. Etere MAM manages media assets from a centralized database backed by an inter-connected workflow system. With Etere MAM, broadcasters are able to optimize the value of their media assets, bring media to the market faster, improve cost efficiency and adapt quickly to market demands. Etere MAM taps on the benefits of the Etere Ecosystem which enables high connectivity and integration across a multimedia company as well as the integration of both internal and external management information across the entire enterprise.


Nunzio Newsroom
Streamline your news workflow process with the powerful Nunzio Newsroom solution.Etere Nunzio Newsroom Management Software supports critical operations with its suite of automated solutions that encourages collaboration across departments, optimizes the value of your media assets, improves workflow efficiency and manages an end-to-end process seamlessly. Scalable and even accessible on mobile, the Nunzio Newsroom creates a integrated and useful hub of information that a fast paced and on-the-move news agency needs.

Etere is happy to announce that we will be boothed alongside our distributors Brasvideo at Booth 36. One of Brazil's leading technological experts, Brasvideo is a known name in Brazil and has been our long time Brazilian distributor, connecting Etere to many of its satisfied customers. Come down to see our presentations, demos and to learn more about our products. Schedule an appointment with Etere at SET Expo Brazil 2019, drop us an email at: info@etere.com


SET Expo 2019
Date: August 27-29, 2019
Venue: Red Pavilion and Expo Centre Norte Convention Center, São Paulo (SP)
Booth: 36 (with Brasvideo)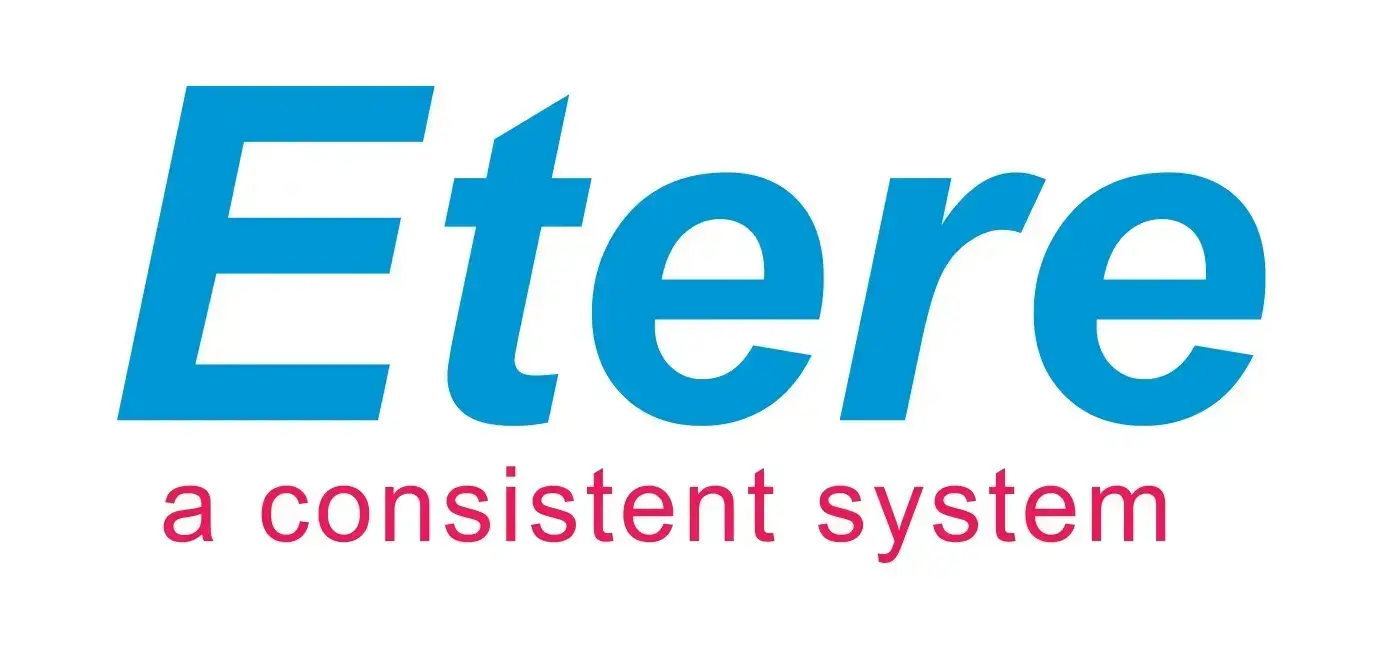 Etere was established in 1987 it is amongst the worldwide leaders in Media Asset Management (MAM) and channel-in-a-box software solutions. Etere Media Enterprise Resource Planning (MERP) framework of scalable solutions are used by media enterprises across the end-to-end workflow. Etere MERP modular software including MAM, Airsales, Ad Insertion, Playout Automation, Broadcast Management System, HSM Archive, Newsroom Computer System (NRCS), Broadcast Management System, Broadcast video over IP, Censorship, Closed Captioning and Subtitle Management are built with an innovative architecture, offering the best flexibility and reliability in the market. Etere headquarters is in Singapore and it provides a worldwide 24/7 support.
Е-mail:
info@etere.com
Organized by the prestigious Brazilian Society of TV Engineering, SET Expo is the main Latin American event on Television, Radio and Telecommunications Engineering industry. Event participants include the world's leading manufacturers, executives, technicians, experts and researchers from the media, technology, entertainment, broadcast and government agencies. SET EXPO is focused on professionals and executives from the multimedia production and distribution market, including open and under-payment TV, radio, internet, production and telecommunications.
SET EXPO 2018
We are the pioneers in Brazil in the installation of digital solutions, since 2002 when Band News and TV SBT from SP chose Brasvideo solutions. We have dozens of projects installed and in full operation. We work in the integration of systems with internationally renowned brands, such as Vizrt, Etere, Cobalt. We have strategic partnerships with IBM, HP and CISCO.
Brasvideo