Back
Etere at SET Expo 2017 Brazil
08 August 2017
Save the date, Etere will be at SET Expo 2017 which will be held from 22nd – 24th Aug 2017 at Expo Center Norte, Sao Paulo, Brazil. Etere will be exhibiting with our partner Brasvideo at Booth 126, see you there!
Etere at SET Expo Brazil 2017
22nd – 24th Aug 2017 | Tue - Thurs
Sao Paulo, Brazil
Expo Center Norte
Etere will be exhibiting with our partner Brasvideo at Booth 126

To schedule an appointment with Etere at SET Expo Brazil 2017, please send us an email at: info@etere.com

Etere is a pioneer in IT-based playout and amongst the worldwide leaders in automated broadcast solutions. Etere provides an end-to-end suite of solutions that helps businesses to work better and to save costs. At SET Expo 2017, Etere will be showcasing our solutions which incorporates some of the most advanced, effective and cost-efficient automated technologies available in the market including IT Playout, HSM, Automation, Newsroom, Media Asset Management, Censorship, and Airsales.

Etere DiskLibrary
DiskLibrary is an all-in-one software-based solution that works with a simple PC setup and is a cost-efficient alternative to LTO tapes and ODA. DiskLibrary features greater flexibility and interoperability as it allows the user to use any archive enclosure instead of a dedicated type. For long-term benefits, Etere DiskLibrary provides easy maintenance and upgrades. It can be configured with JBODS and MAID for high performance, fast restores and large capacity for a smaller energy consumption and footprint.

Organized by the prestigious Brazilian Society of TV Engineering, SET Expo is the main Latin American event on Television, Radio and Telecommunications Engineering industry. SET EXPO is focused on professionals and executives from the multimedia production and distribution market, including open and under-payment TV, radio, internet, production and telecommunications.
SET Expo Brazil 2017 website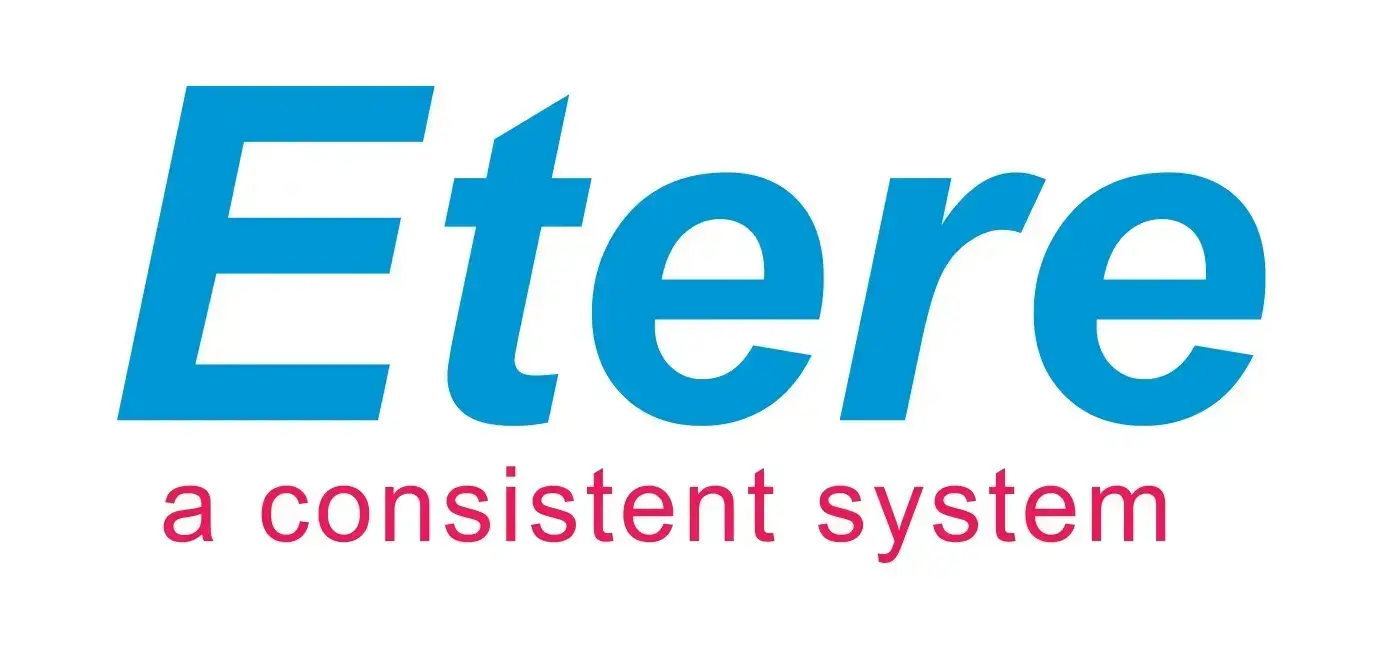 Founded in 1987, Etere is amongst the worldwide leaders in Media Asset Management and channel in a box software solutions for broadcasters and media companies. Etere's unique MERP software-only solution is used by many of the world's leading Media Enterprises to power their digital assets. Its modular solutions including Airsales, Ad Insertion, playout, HSM archive, TV automation and Censorship are built with an innovative architecture, offering the best flexibility and reliability in the market. Etere is headquartered in Singapore, with a dedicated 24/7 support centre in Italy.
Е-mail:
info@etere.com
Brasvideo is a 100% Brazilian company, formed by professionals established in the market and recognized for its competence and professionalism. Brasvideo represents the best brands for planning, consulting, projects, sales, facilities and technical support.
http://www.brasvideo.com/