Back
Media Asset Management Etere at BES India Expo 2017
18 January 2017
Etere will be participating in BES India Expo 2017 which will be held from 2nd to 4th February 2017 at The Leela Ambience Convention Hotel, New Delhi, India. Book an appointment for a live demo and consultation!
Etere will be showcasing its suite of software solutions at BES India Expo 2017: 23rd International Conference and Exhibition on Hybrid Technologies in Broadcasting which will be held at Leela Ambience Convention Hotel from 2nd to 4th February 2017. Etere will be exhibiting at Stall Number: 59 as guests of India broadcast solutions company, Mark. Make an appointment with us at info@etere.com

Date: 2nd-4th February 2017| Thurs - Sat | 10:00 - 18:00 Hours
Venue: Leela Ambience Convention Hotel, New Delhi, India
Stall Number: 59
For Show Brochure and Floor Plan, please reference the attachment in this press

Etere will be will be guests of Mark, an India company which comprises of 2 main branches:
■ Mark Integration & Technology Solutions LLP: Manages the marketing and sales of various products in broadcasting
■ Mark Media Solutions Pvt. Ltd.:Manages the consultancy and execution of broadcasting projects

A Trusted Brand Since 1987
Etere provides business-transforming solutions that enhance the value of your media assets, improve the performance of mission-critical operations and optimize your system architecture through its market-proven mastery of workflows. Get more out of your investments with Etere's customisable solutions which are fully flexible and scalable to your business's dynamic requirements.

Etere enterprise-level solutions are able to support the end-to-end media life-cycle of any media or broadcast company. Its modular solutions including Media Asset Management, Airsales, HSM, IT Playout, Ad Insertion, Automation, BMS, Newsroom are designed as an inter-connected and seamless system that improves the operational efficiency and performance visibility across the entire enterprise. Make an appointment with us for an in-depth demonstration and presentation of the competitive advantages Etere solutions can bring to your company, email Etere at info@etere.com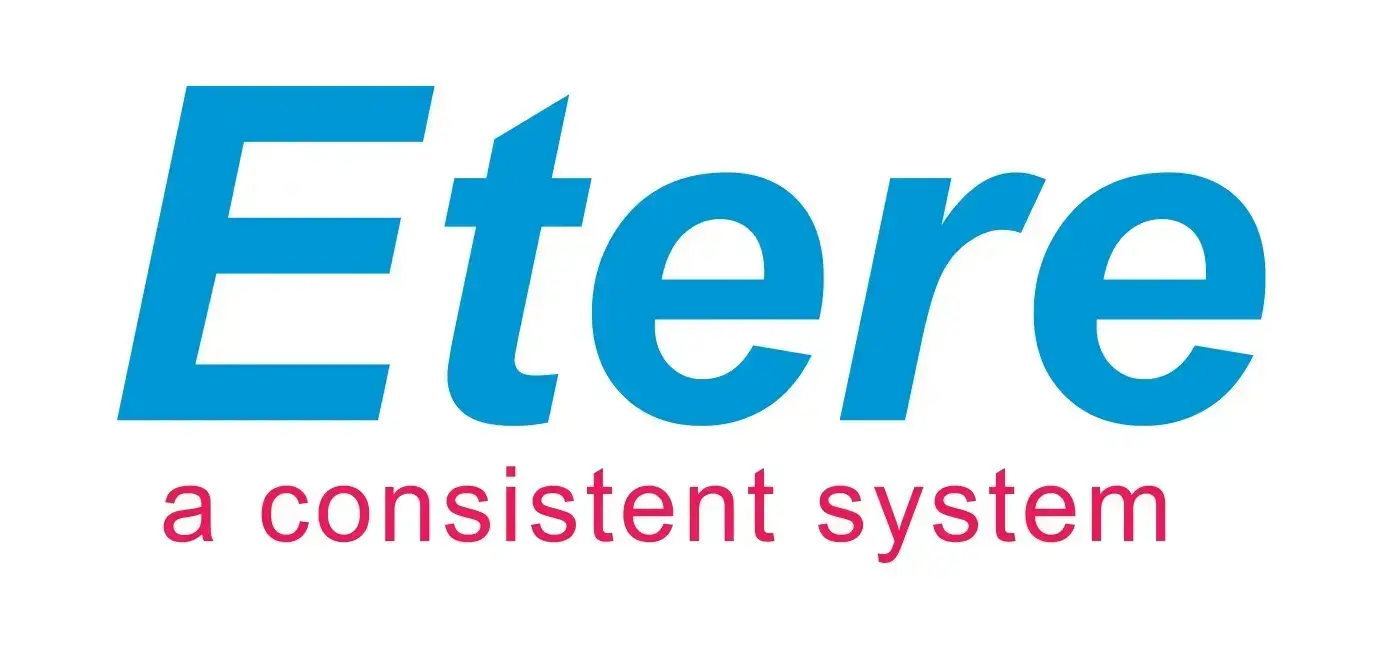 Founded in 1987, Etere is amongst the worldwide leaders in Media Asset Management and channel in a box software solutions for broadcasters and media companies. Etere's unique MERP software-only solution is used by many of the world's leading Media Enterprises to power their digital assets. Its modular solutions including Airsales, Ad Insertion, playout, HSM archive, TV automation and Censorship are built with an innovative architecture, offering the best flexibility and reliability in the market. Etere is headquartered in Singapore, with a dedicated 24/7 support centre in Italy.
Е-mail:
info@etere.com
■
Company Profile
■
Our History and Achievements Since 1987
■
Our Team
Established in 1987, the
Broadcast Engineering Society (India)
is the organizer of the signature event of the society, BES India Expo 2017, an International conference and exhibition that is conducted every year in New Delhi.
BES India Expo 2017
: Conference & Exhibition on Terrestrial and Satellite Broadcasting is the twenty-third edition of the show. The annual BES EXPO is approved by Ministry of Information and Broadcasting, Government of India and endorsed by the International Association of Broadcast Manufacturers (IABM) and DRM. Last year, nearly 300 companies from 25 countries displayed their products in BES India Expo 2016 directly or through their dealers and distributors in India. Exhibiting companies included those from Australia, Austria, Canada, China, Denmark, Finland, France, Germany, Hong Kong, India, Israel, Italy, Japan, Korea, Netherlands, Norway, Singapore, Spain, Sweden, Switzerland, Taiwan, U.K. and U.S.A.