Back
Etere at KYIV International TV & Radio Fair 2019
02 January 2019
Etere will be exhibiting its software solutions at KYIV International TV & Radio Fair 2019 that will be held from May 29-30 2019 at Ukraine, Kiev, Kyiv, ACCO International EC. See you there!
Etere at Kyiv International TV and Radio Fair 2019
Date: May 29th -30th 2019 | Wed - Thurs
Venue: ACCO International Exhibition Center in Kiev, Ukraine

Kyiv International TV and Radio Fair is organized by the TV and Radio Courier, LLC and the event brings together international participants from the professional fields of television, radio broadcast, telecommunications, cinema production, photo market and internet. It is one of the most important platform for professionals of the Ukrainian media industry.

At Kyiv International TV and Radio Fair 2019, Etere will be highlighting its range of highly scalable and flexible solutions that are designed to streamline media operations, increase cost efficiency and improve quality at every stage of the workflow.

Media Asset Management
Etere solutions go beyond the traditional Media Asset Management (MAM) design, with a revolutionary integrated framework that empower media enterprises with complete and accurate control of the entire business workflow. Etere MAM manages media assets from a centralized database backed by an inter-connected workflow system. With MAM, broadcasters are able to optimize the value of their media assets, bring media to the market faster, improve cost efficiency and adapt quickly to market demands. Etere MAM taps on the benefits of Etere Media Enterprise Resource Planning (MERP) which enables high connectivity and integration across a multimedia company as well as the integration of both internal and external management information across the entire enterprise.

Based on MS SQL Server technology, Etere MAM includes features such as a file-based production combined with easy searching, efficient delivery, reliable archive, virtual content database and a distributed architecture that is fault-tolerant and fault-resilient. Etere optimizes your media assets and ensures an effective implementation that is able to deliver the results that you can trust.

Schedule an appointment with the Etere team at Kyiv International TV and Radio Fair 2019 for live demonstrations and in-depth product consultations to learn more about Etere Media Enterprise Resource Planning (MERP)'s modular, scalable, fully tapeless and workflow-based solutions. Etere MERP solutions are capable of managing the end to end media lifecycle including: Media Asset Management, Newsroom, Hierarchical Storage Management (HSM), Automation, Censorship, Airsales and Broadcast Management System (BMS), Ad Insertion, Closed Captions and Subtitle-Insertion and Channel in the Cloud.

To schedule an appointment with Etere at Kyiv International TV and Radio Fair 2019, please send us an email at: info@etere.com
Kyiv International TV and Radio Fair is a trade exhibition which showcases a wide range of products from the media, advertising, satellite, broadcasting, telecom, software and hardware equipment industries. It serves as a professional platform, bringing together global participants for the common goal of business exchange and product showcase.
Kyiv International TV and Radio Fair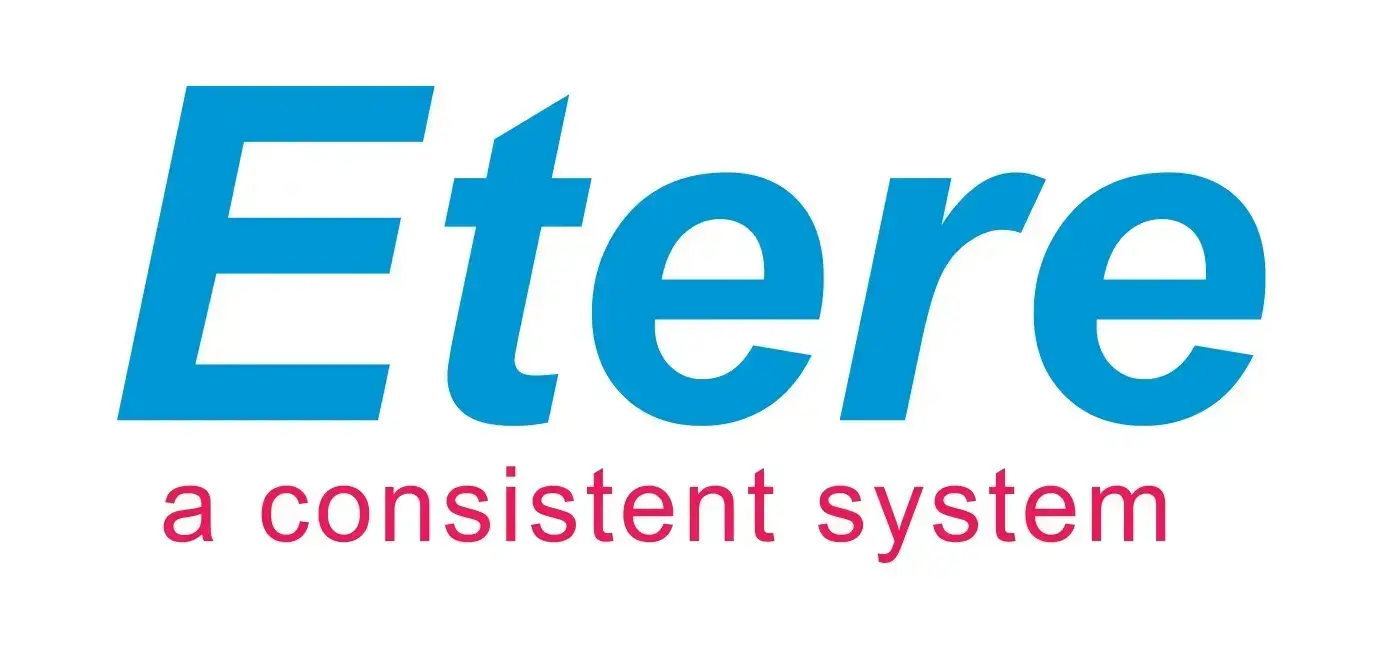 Etere was established in 1987 in Italy and it is amongst the worldwide leaders in Media Asset Management (MAM) and channel-in-a-box software solutions. Etere Media Enterprise Resource Planning (MERP) framework of scalable solutions are used by media enterprises across the end-to-end workflow. Etere MERP modular software including Media Asset Management (MAM), Airsales, Ad Insertion, Playout Automation, Broadcast Management System, HSM Archive, Newsroom Computer System (NRCS), Broadcast Management System, Broadcast video over IP, Censorship, Closed Captioning and Subtitle Management are built with an innovative architecture, offering the best flexibility and reliability in the market. Etere headquarters is in Singapore and it has a worldwide 24/7 support.
Е-mail:
info@etere.com