Back
Join Us at IBC 2018 with our FREE Customer Code
21 August 2018
You are invited to join us at IBC 2018. The Etere team will be at Booth 8.B89 from September 14th to 17th. Use our customer code 3892 to register for a FREE visitor pass. See you at RAI Amsterdam!
Let's catch up at IBC 2018!
Date: September 14th to 17th | Friday - Monday
Booth: 8.B89
Venue: RAI Amsterdam, Netherlands
Use our customer code 3892 to register for a FREE IBC Pass

The Etere team is pleased to extend an invitation to you and your team to join us at IBC 2018. Experience the advantages of our new technology including:
■Etere Subtitling and Closed Caption software now supports ARIB, Digital Video Broadcasting (DVB), CEA 608, CEA 708, re-speaking using Microsoft, Dragon technology and Google Speech-to-Text technology for up to 120 languages and variants
■Etere Ad Insertion supports SCTE-104 and SCTE-35 broadcasting standards, which enables graphics, logos and tickers to be sent without changing the broadcasting infrastructure
■Etere ETX enhances graphics performances with HTML5 support which provides access to WebGL graphics overlays and the capability to capture web pages as live multimedia sources
■Etere Media Asset Management (MAM) supports FFV1 video codec which comes with lower computing requirements, making it ideal for archiving
■Etereweb New Interface for Airsales: Etere has launched a new interface with responsive technology that can be previewed on tablet and mobile devices. The interface features an integrated contract that retains all the statuses of the current proposal including a merger of the order and proposal
■Etereweb New Interface for Media Asset Management: Etere's new web interface for Etere MAM features more advanced controls and greater workflow management

Stay tuned for the 2019 Etere road map and more features to be launched after months of research and development work!

To book an appointment, drop us an email at info@etere.com. See you in Amsterdam!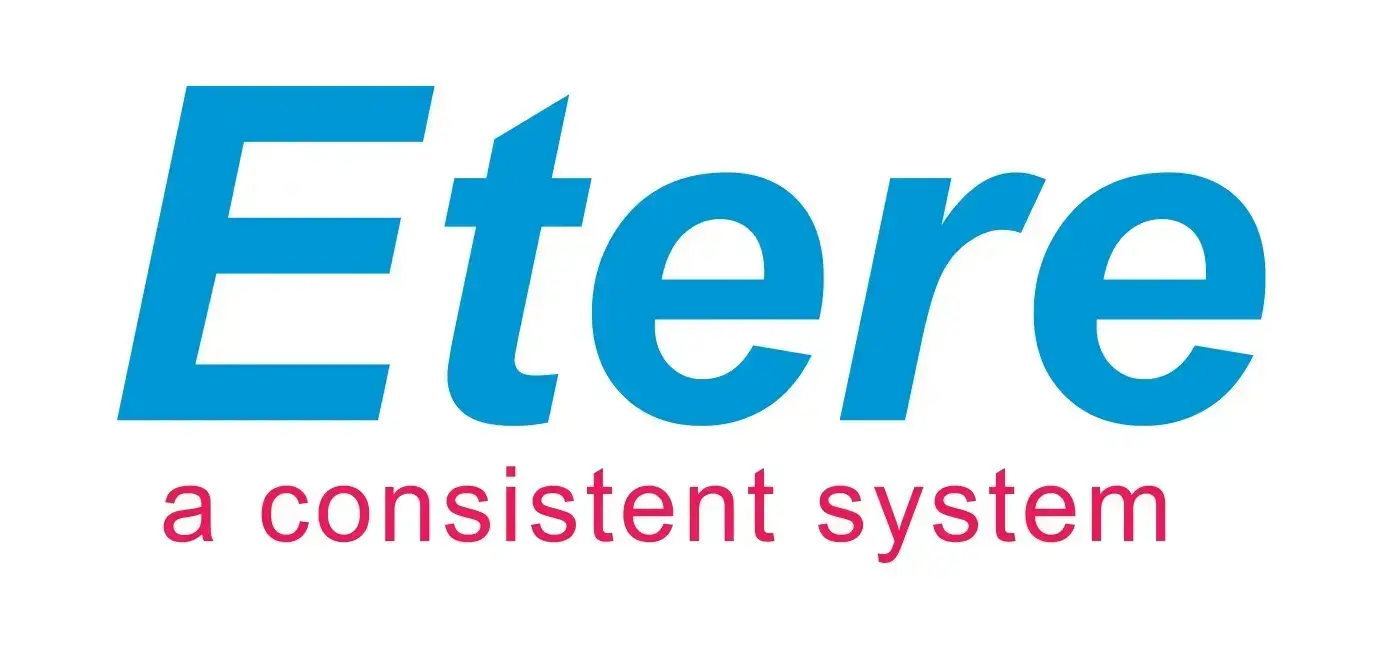 Etere was established in 1987 in Italy and it is amongst the worldwide leaders in Media Asset Management (MAM) and channel-in-a-box software solutions. Etere Media Enterprise Resource Planning (MERP) framework of scalable solutions are used by media enterprises across the end-to-end workflow. Etere MERP modular software including Media Asset Management (MAM), Airsales, Ad Insertion, Playout Automation, Broadcast Management System, HSM Archive, NRCS Newsroom, Broadcast Management System, Broadcast video over IP, Censorship, Closed Captioning and Subtitle Management are built with an innovative architecture, offering the best flexibility and reliability in the market. Etere headquarters is in Singapore and it has a 24/7 support centre in Italy.
Е-mail:
info@etere.com
International Broadcast Convention (IBC) is an established annual event that unites industry professionals engaged in the creation, management and delivery of entertainment content across the globe. Since 1967, IBC has been one of the leading events for the broadcast, film and media industry and it continues to attract more than 55,000 attendees from over 170 countries each September in Amsterdam. IBC features a conference and an exhibition which brings together more than 1,600 exhibitors from all around the world.
https://show.ibc.org/