Back
Etere Supports High-Capacity Sony ODA 2.0
06 September 2016
Etere supports Sony Optical Disc Archive 2.0, providing users with next-generation capabilities including a total storage of up to 3.3 TB and faster transfer rates.
Etere increases your archiving capabilities with full support for Sony Optical Disc Archive Generation 2.0 . The new-generation optical discs offers very fast read and write speeds with full capabilities to meet the data needs of 4K video in real-time. Sony ODA system supports cartridges with 11 Archival Discs and a total storage capacity of 3.3 TB. It incorporates the revolutionary technology that enables very fast processing while serving as a reliable long-term data store. With the launch of ODA Gen 2.0, Sony also delivers the world's first 8-channel optical drive unit enabling higher capabilities and very fast processing. Users are fully equipped to manage 4K files, copy operation, nearline archiving and live streams.

Etere supports Sony's Optical Disc Archive Products in its tapeless workflow solutions including Media Asset Management (MAM) and Hierarchical Storage Management (HSM). Etere promotes collaborative workflows and empowers its users with a high level of interoperability for any environment.

Etere HSM and Sony Optical Disc Archive Integration
The integration between Etere HSM and the SONY Optical Disc Archive product line is the ideal archiving solution for Near-Line and Long-Term storage for all broadcasting stations; it provides a versatile and sophisticated solution to store your media assets in a library unit so that you enjoy multi-access and sharing of files, with scalable storage capacity.

Sony ODA 2.0 Key Features
■ Virtually error-free recording: Sony's original parity feature enhances error correction capabilities for professional use
■ Open file format: Sony ODA uses the Universal Disk Format (UDF) which allows a vendor-neutral environment
■ Up to 3.3TB capacity
■ Transfer speed (read) of up to 2Gbps (250 MB/s)
■ Transfer speed (write) of up to 1Gbps (125 MB/s)
■ High-speed writing and simultaneous read verification of data
■ Highly efficient with low ownership costs
■ Immediate fast access from the very first byte

For more information, please write to info@etere.com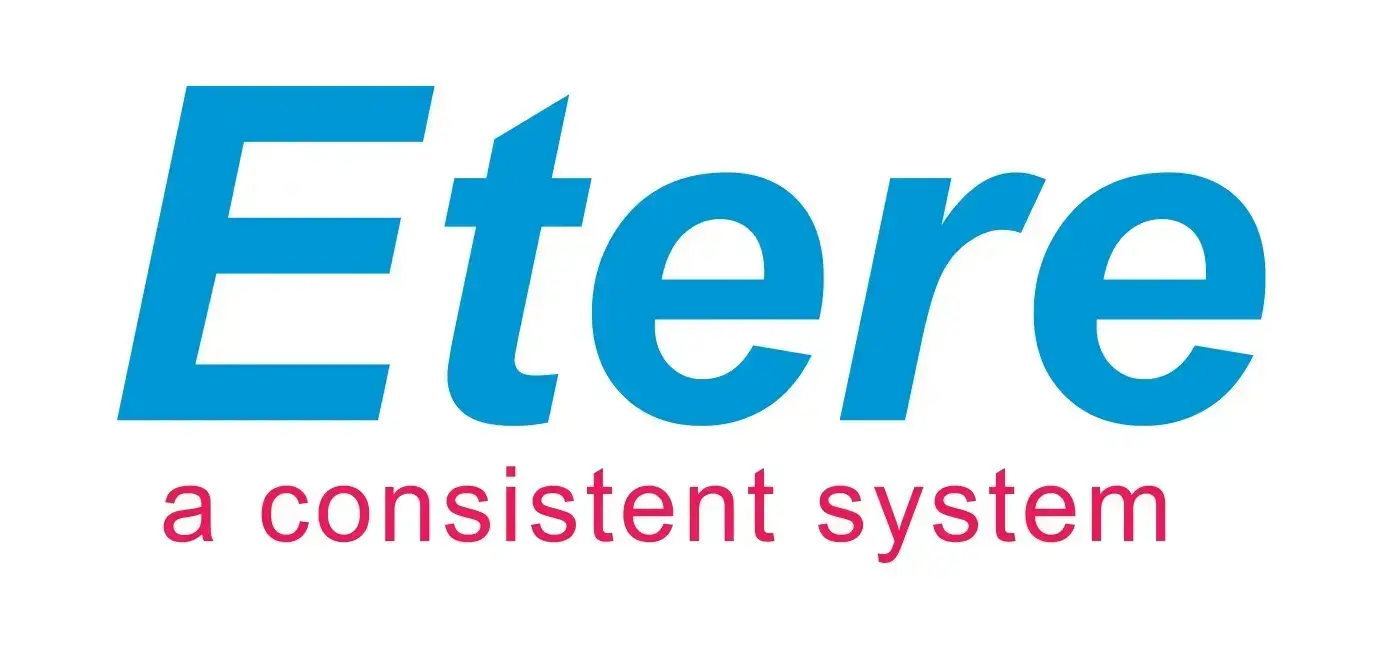 Etere was established in 1987 it is amongst the worldwide leaders in Media Asset Management (MAM) and channel-in-a-box software solutions. Etere Media Enterprise Resource Planning (MERP) framework of scalable solutions are used by media enterprises across the end-to-end workflow. Etere MERP modular software including MAM, Airsales, Ad Insertion, Playout Automation, Broadcast Management System, HSM Archive, Newsroom Computer System (NRCS), Broadcast Management System, Broadcast video over IP, Censorship, Closed Captioning and Subtitle Management are built with an innovative architecture, offering the best flexibility and reliability in the market. Etere headquarters is in Singapore and it provides a worldwide 24/7 support.
info@etere.com
Today and tomorrow, protect your data with Optical Disc Archive. Speedy, reliable and secure, ODA is the high capacity, future-proofed media storage, on-site backup and asset manangement solution from Sony. Quicker than tape and more reliable than hard drives, Optical Disc Archive offers super-fast random access to your content whenever it's needed. Don't waste time spooling through tapes. Archive at source, then finds files in an instant – even play 4K video straight from your disc. And with 100-year rated media life and no special storage requirements, you know your data's always safe, now and in the future. Safeguard all your precious digital content with near-line and long-term storage and archive solutions that scale to suit any business, from single-seat users and small workgroups to the largest enterprise. With Optical Disc Archive you'll be rewarded by easy operation, streamlined workflow and very attractive operating costs.
About Sony ODA -pro.sony/en_HR/products/optical-disc