Back
Etere at Broadcast EDSA 2017
19 July 2017
Etere will be presenting at the Broadcast EDSA Trade Show 2017 which will be held from 3rd-4th Aug at The Elements in Centris, Quezon City, Manila, Philippines. See you at booth B12!
Etere at Broadcast EDSA Trade Show 2017
Date: 3rd - 4th of August 2017 | Thurs - Friday
Venue: The Elements in Centris, Prosperity Hall, EDSA Corner Quezon Ave,
Quezon City | Philippines
Booth: B12

We are pleased to announce our participation at the Broadcast EDSA Trade Show 2017, Booth B12 which will be held from 3rd to 4th August at The Elements in Centris, Quezon City, Philippines. Etere has established its position as one of the most popular solutions chosen by major broadcasters in the Philippines. Etere is committed to continual innovation and improvements to bring even greater value to our customers. Etere solutions go beyond the traditional Media Asset Management (MAM) design, with a revolutionary and integrative framework that empower companies with a complete and accurate control of the entire business workflow. During the event, Etere will be showcasing its range of MERP (Media Enterprise Resource Planning) solutions, including the latest roll-outs of 2017.

Etere DiskLibrary
DiskLibrary is an all-in-one software-based solution that works with a simple PC setup and is a cost-efficient alternative to LTO tapes and ODA. DiskLibrary features greater flexibility and interoperability as it allows the user to use any archive enclosure instead of a dedicated type. DiskLibrary provides cost-effective and easy maintenance as well as upgrades. It can be configured with JBODS and MAID for high performance, fast restores and large capacity for a smaller energy consumption and footprint.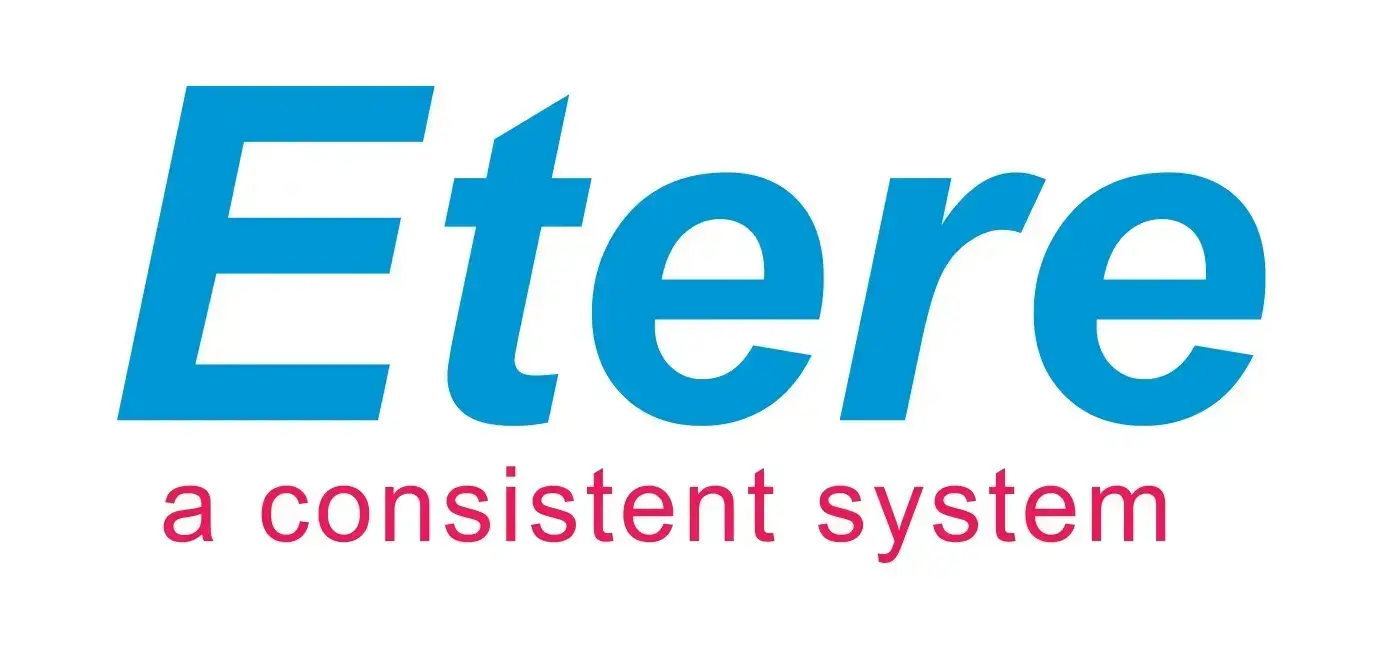 Founded in 1987, Etere is amongst the worldwide leaders in Media Asset Management and channel in a box software solutions for broadcasters and media companies. Etere's unique MERP software-only solution is used by many of the world's leading Media Enterprises to power their digital assets. Its modular solutions including Airsales, Ad Insertion, playout, HSM archive, TV automation and Censorship are built with an innovative architecture, offering the best flexibility and reliability in the market. Etere is headquartered in Singapore, with a dedicated 24/7 support centre in Italy.
Е-mail:
info@etere.com
Media Convergence Inc. (MIC) was founded in 2000 in the Philippines. It is one of the most trusted solutions providers by major broadcasters and multimedia companies nationwide. It showcases a portfolio of enterprise-class set of solutions and matched with excellent customer service. MIC is committed to bring state-of-the-art, reliable, flexible and effective equipment and solutions designed to meet the needs of broadcast, film, cable, satellite TV, post production and telecom companies in the Philippines.
http://www.mediaconvergenceinc.com/