Back
Etere at Broadcast Asia 2017
09 May 2017
See you at Broadcast Asia 2017 which will be held from 23rd May to 25th May 2017 at Suntec Singapore Convention & Exhibition Centre. Etere will located at Stand No: 6E4-08. Book an appointment with us now for an in-depth demonstration of Etere solutions!
Etere at Broadcast Asia 2017
Date: 23rd – 25th May 2017 | Tues-Thurs
Stand No: 6E4-08 (Level 6)
Venue: Suntec Singapore Convention & Exhibition Centre, 1 Raffles Boulevard, Suntec City, Singapore 039593
Opening Hours: 10.30am – 6pm daily

For an overview map of Suntec Singapore and level 6 floor map, please view the attachment in this document

Experience the full benefits of Etere's flexible, scalable, fully tapeless and workflow-based solutions which covers the end-to-end media lifecycle: Media Asset Management, Newsroom, Hierarchical Storage Management (HSM), Automation, Censorship, Airsales, Broadcast Management System (BMS) and Ad Insertion.

Etere DiskLibrary
DiskLibrary is the latest solution that we will showcase at the event. It is an all-in-one software-based solution that works with a simple PC setup and is a cost-efficient alternative to LTO tapes and ODA. DiskLibrary features greater flexibility and interoperability as it allows the user to use any archive enclosure instead of a dedicated type. For long-term benefits, Etere DiskLibrary provides easy maintenance and upgrades. It can be configured with JBODS and MAID for high performance, fast restores and large capacity for a smaller energy consumption and footprint.

Join us at Broadcast Asia 2017
Broadcast Asia is a great opportunity for us to introduce our reliable, cost-effective and market-proven software solutions with in-depth demonstrations. Etere is able to manage with a common framework, all functional departments involved in broadcast operations and production with its unique Etere MERP approach that allows media enterprises around the world to stay connected in distributed work environments and have better control over all of their business operations. We would like to invite you to join us at Broadcast Asia 2017. To schedule an appointment, please send us an email at: info@etere.com

Broadcast Asia is a platform where industry professionals from the following industries: Broadcast, Production, Post Production, Digital Media, Entertainment, Houses of Worships, System Integrators, Rental Houses and Education come together to network and exchange business ideas. As Asia's leading event in the broadcast and entertainment space, BroadcastAsia International Conference and the Creative Content Production Conference brings together key decision makers from top industry trend-setters from across the region and beyond. Every edition is especially designed to address the industry's latest challenges, examines the coming trends that will change the industry landscape, and offers practical insights from key influencers in the market through exclusive case studies.
Broadcast Asia 2017 Website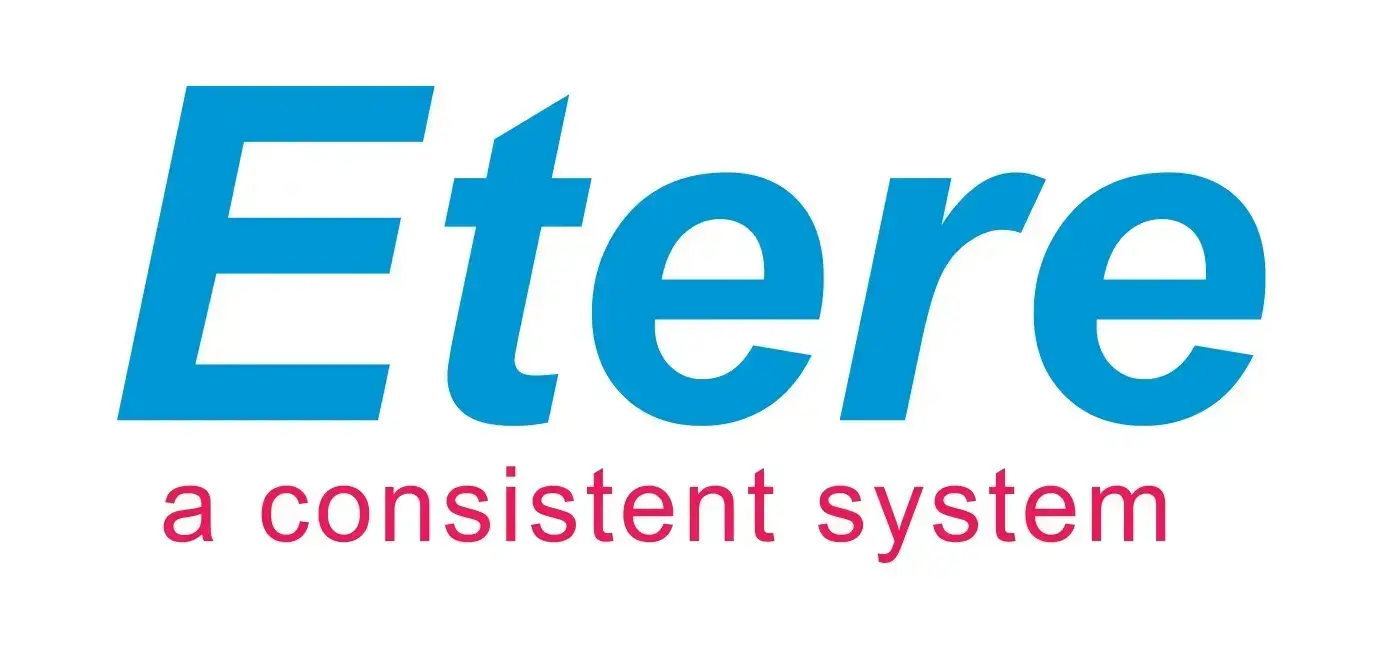 Founded in 1987, Etere is amongst the worldwide leaders in Media Asset Management and channel in a box software solutions for broadcasters and media companies. Etere's unique MERP software-only solution is used by many of the world's leading Media Enterprises to power their digital assets. Its modular solutions including Airsales, Ad Insertion, playout, HSM archive, TV automation and Censorship are built with an innovative architecture, offering the best flexibility and reliability in the market. Etere is headquartered in Singapore, with a dedicated 24/7 support centre in Italy.
Е-mail:
info@etere.com