Back
Etere Airsales Comparison
06 November 2020
AIR SALES: A Detailed Comparison between Standard and Lite editions. For more details, please refer to the attachment.
Etere Air Sales is the software solution that allows broadcast stations to automate the functions of their traffic department, it's a traffic system able to generate on-air schedules of events to be aired and controls the sales/contract management and billing of air time, stores program formats, and provides management for the placement of commercials and promotional materials within the scheduled on-air programs. Etere Air Sales also offers a dedicated module for planning the commercial activity and long-term scheduling. This versatile and efficient commercial scheduling tool ensures that commercial orders are generated and managed professionally and efficiently maximizing productivity and air time planning.

Etere Air Sales Lite is a solution specially thought for commercial scheduling, but its versatile characteristics make of it a suitable solution also for scheduling any type of program which runs several times in a long period. Etere Air Sales Lite is nothing but a reduced version of Etere Air Sales, a condensed set of modules capable enough of handling the most important operations of a traffic department.




Air Sales - Editions Features Comparison.pdf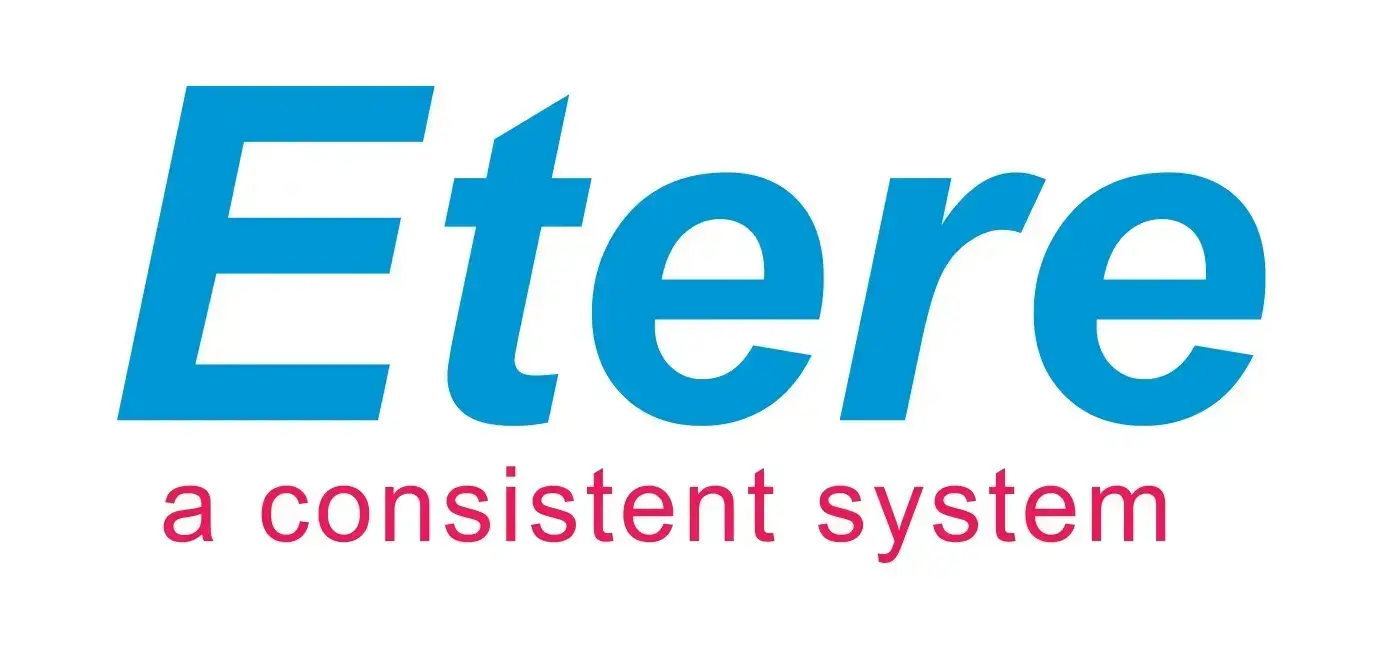 Since its beginnings in 1987, Etere has been preparing users to be ready for the future. Etere is a worldwide provider of broadcast and media software solutions backed by its mark of excellence in system design, flexibility and reliability. Engineered in Singapore, the revolutionary concept of Etere Ecosystem promotes real-time collaborations and enhances operational efficiency across the entire enterprise. Etere Ecosystem software solutions including Media Asset Management, Channel-in-a-Box, Newsroom, Ad Insertion, Airsales, Automation, Broadcast Management System, Censorship, HSM Archive, Logging, OTT/VOD Delivery, Radio-Live, Subtitling and Captioning software are built with an integrative Web and Windows architecture that are customisable to fit perfectly in any system. Etere system is developed by 4 different groups in different countries to ensure reliability and quality. Etere delivers on its service excellence commitment with its dedicated team and a 24/7 worldwide support. Its portfolio of digital technologies and market-proven remote/on-site solutions including consultancy, training, installation and demonstrations are ready to run with your business no matter where you are. Etere enhances your adaptability for the future and empowers you with the software tools to drive your business to greater heights. www.etere.com
About Etere
Since its beginnings in 1987, Etere has been preparing users to be ready for the future. Etere is a worldwide provider of broadcast and media software solutions backed by its mark of excellence in system design, flexibility and reliability. Engineered in Singapore, the revolutionary concept of Etere Ecosystem promotes real-time collaborations and enhances operational efficiency across the entire enterprise. Etere Ecosystem software solutions including Media Asset Management, Channel-in-a-Box, Newsroom, Ad Insertion, Airsales, Automation, Broadcast Management System, Censorship, HSM Archive, Logging, OTT/VOD Delivery, Radio-Live, Subtitling and Captioning software are built with an integrative Web and Windows architecture that are customisable to fit perfectly in any system. Etere system is developed by 4 different groups in different countries to ensure reliability and quality. Etere delivers on its service excellence commitment with its dedicated team and a 24/7 worldwide support. Its portfolio of digital technologies and market-proven remote/on-site solutions including consultancy, training, installation and demonstrations are ready to run with your business no matter where you are. Etere enhances your adaptability for the future and empowers you with the software tools to drive your business to greater heights. www.etere.com