Back
Etere Integrates Quales in MAM Workflow
16 March 2016
Etere delivers Media Asset Management compatibility with Quales, a full featured and comprehensive video quality check system that is scalable for all environments.
Etere continues to enhance efficiency and expand interoperability with its forward-thinking solutions. Etere announced that its Media Asset Management solution is now compatible with Quales, a fully featured, comprehensive Video Quality Check system that is completely scalable for environments of any size.

Etere users can now tap into the advantages that Quales offers and integrate the product into their Media Asset Management workflow seamlessly. Quales offers a host of benefits including analysis from live sources and a cloud-ready, fast and intuitive web-based system that ensures content readiness in all phases of your workflow.

In addition, the multi-tasking tool is capable of

■ Multi-level reporting environments
■ Multi-format analysis
■ Multi-parameter analysis
■ Simultaneous multi-user support

Etere's M.E.R.P. Integrated Workflows

Etere's seamless integration with Quales streamlines your workflow and protects your digital assets. Etere Data Mover enables seamless transfer of video files from one level to another, based on workflow rules that enables the system to know which material is needed as well as where and when it is required.

Etere automatically gathers all the QC results into a portable report that links the verified media into the system database. There is also a manual option that intervenes if the media file is not classified as positive and it will be part of Etere Agenda. Etere Agenda tasks can be included in quality control workflows to manually perform further supervision, in case the need arises.

Elimate complexity with Etere's flexible, efficient and scalable workflow. Etere's trusted M.E.R.P.(Media Enterprise Resources Planning) solution keeps all your resources connected throughout the end-to-end workflow across the media organization from Media Asset Management, Ad Insertion, Airsales, Playout, Automation, Archiving, Scheduling, BMS/Long term Planning, News Automation, Resources Planning and more. The revolutionary concept pioneered by Etere keeps all digital assets connected and improves tapeless operations across the entire media life cycle.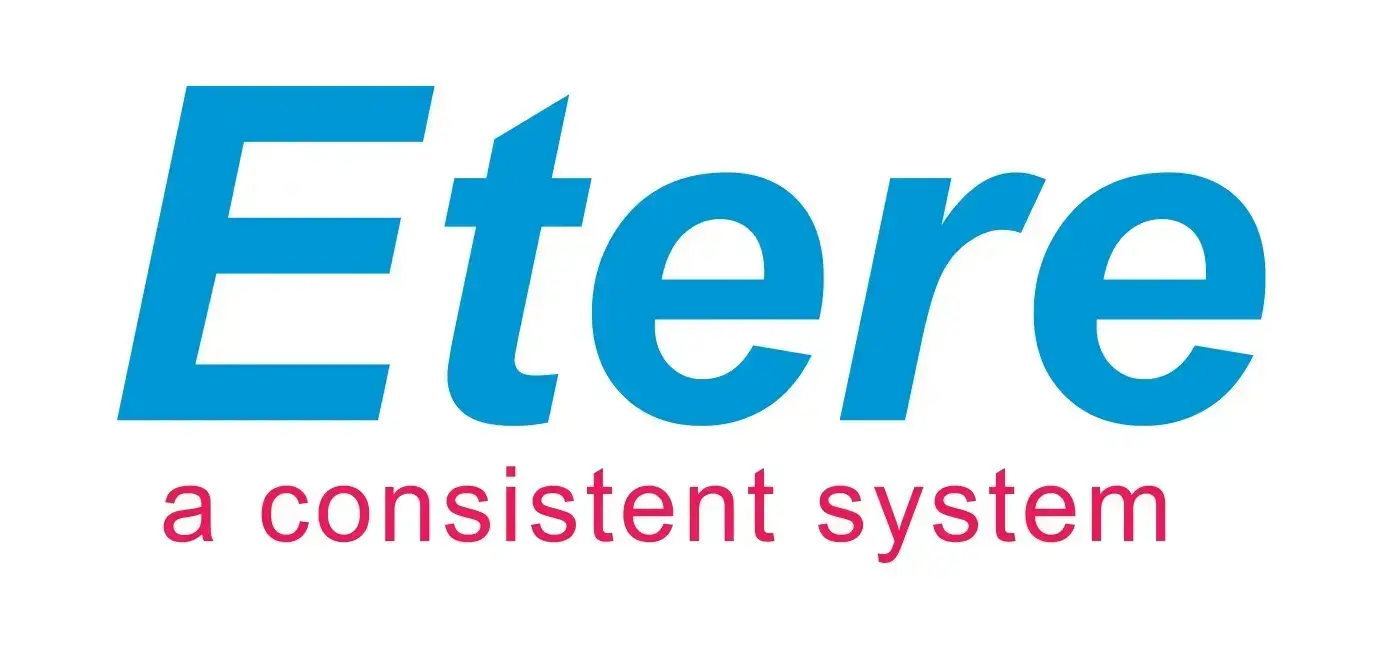 Founded in 1987, Etere is amongst the worldwide leaders in Media Asset Management and channel in a box software solutions for broadcasters and media companies. Etere's unique MERP software-only solution is used by many of the world's leading Media Enterprises to power their digital assets. Its modular solutions including Airsales, Ad Insertion, playout, HSM archive, TV automation and Censorship are built with an innovative architecture, offering the best flexibility and reliability in the market. Etere is headquartered in Singapore, with a dedicated 24/7 support centre in Italy.
Е-mail:
info@etere.com
Quales TV entered the market at the end of 2014. The company's team of specialized staff are qualified in audio-visual and telecommunication fields and it continues to develop and compete in this sector. Quales' full featured, comprehensive video quality check system is suitable for small, medium, or large environments.
http://quales.tv/