Back
DISK Extenders: The Wrong Choice
22 August 2013
Use this documents for an explanation of all the advantages and disadvantages of HSM and its four subcategories. Please view attachment for the full report.
ETERE gives you a short guideline about HSM and its four subcategories: shared file systems, HSM systems, disk extenders and data movers. Use this documents to explain all the advantages and disadvantages as it applies to on-air, production and news environments.

History
As videotape gradually disappears from the broadcast plant, digital storage becomes more important. In most cases, this is a combination of spinning disk and removable media, eitherdata tape or DVD. With that comes the management of material as it moves from video server, to nearline, to archive and back again. The software products that perform this function are generally called Hierarchical Storage Management (HSM) systems. However, this is actually a misnomer, as HSM refers to a specific type of storage management rather than a product category.

HSM is often used as a catchall term for storage management. Storage management really consists of four broad subcategories of products, each of which has advantages and disadvantages as it applies to on-air, production and news environments. Specifically, the subcategories are: shared file systems, HSM systems, disk extenders and data movers.

Shared File Systems
Shared file systems were developed in response to the introduction of storage area network (SAN) systems into a heterogeneous computer environment. In the IT world, SANs allow disparate operating systems to share files seamlessly, enabling common storage to be used for multiple applications and computer types. This does not necessarily translate to a broadcast workflow, where video file formats and real-time processing require a closed environment.

Shared file systems are more reasonable to implement in either a homogenous (i.e. single vendor) or a production environment with less of a real-time requirement. Shared file systems offer several advantages over discrete storage. First, it allows file sharing between different applications. This is particularly important in a production environment where one set of applications may be used for effects and another set for finishing. Rather than cutting a tape to move material, the material is passed as a file. Second, bandwidth is greatly enhanced for the applications sharing files. Instead of moving files across a network, the material appears as direct attached storage to the application.

Third, redundant file storage is eliminated. This practice allows files to be stored just once. This is often used in multichannel facilities that share spots, where two servers may need the same file at different times to share program material between networks.
Finally, file (i.e. media) management is greatly simplified when the material is stored in one place. If material needs to be purged, there is one place (possibly two if a backup is employed) to go to administer this function.

Shared file systems are no panacea, however. There are no common file-sharing constructs within broadcast, although MXF holds much promise. MXF is a great tool, but it is only a descriptive wrapper and does not guarantee common essence implementations between applications. Given that these hurdles can and will be overcome, a secondary issue is control. Sharing of files begs the question of who moves material from production to on-air and under what conditions.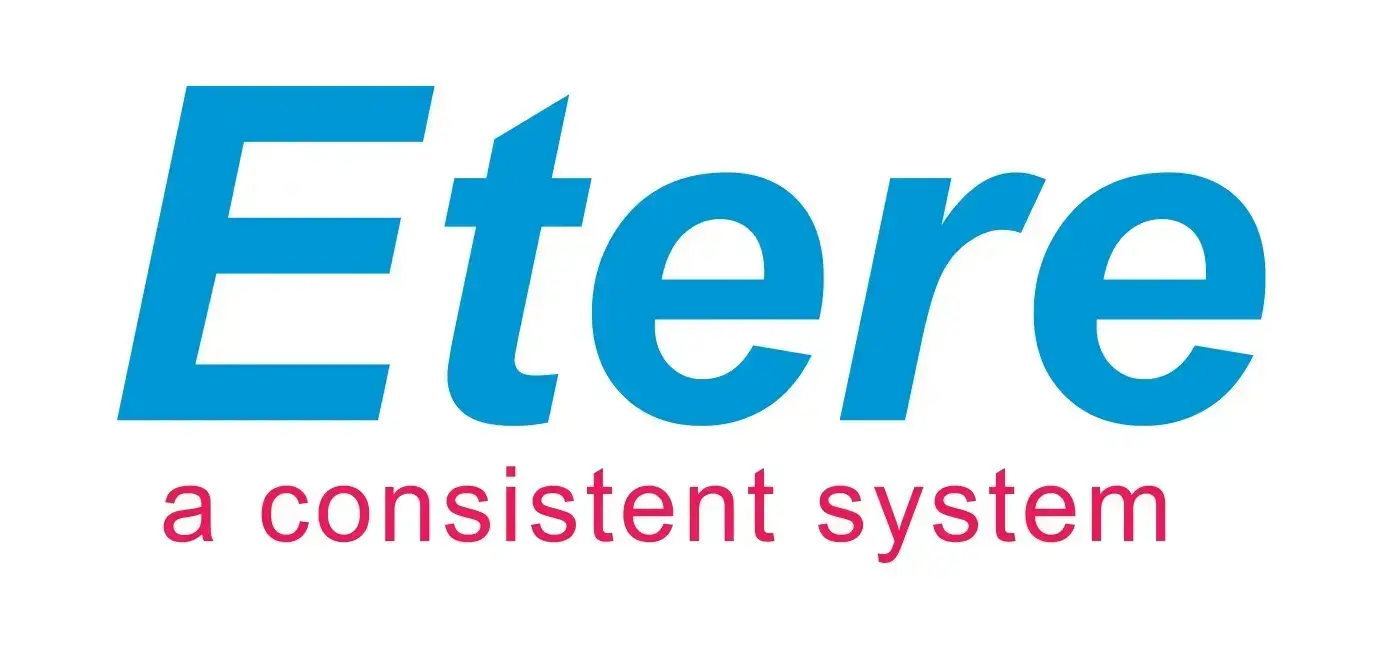 Since its beginnings in 1987, Etere has been preparing users to be ready for the future. Etere is a worldwide provider of broadcast and media software solutions backed by its mark of excellence in system design, flexibility and reliability. Etere Ecosystem software solutions including Media Asset Management, Channel-in-a-Box, Newsroom, Ad Insertion, Airsales, Automation, Broadcast Management System, Censorship, HSM Archive, Logging, OTT/VOD Delivery, Radio-Live, Subtitling and Captioning software are built with an integrative Web and Windows architecture that are customisable to fit perfectly in your system. Etere delivers on its service excellence commitment with its dedicated team and a 24/7 worldwide support. Its portfolio of digital technologies and market-proven remote/on-site solutions including consultancy, training, installation and demonstrations are ready to run with your business no matter where you are. Etere enhances your adaptability for the future and empowers you with the software tools to drive your business to greater heights. www.etere.com | info@etere.com
About Etere
Since its beginnings in 1987, Etere has been preparing users to be ready for the future. Etere is a worldwide provider of broadcast and media software solutions backed by its mark of excellence in system design, flexibility and reliability. Etere Ecosystem software solutions including Media Asset Management, Channel-in-a-Box, Newsroom, Ad Insertion, Airsales, Automation, Broadcast Management System, Censorship, HSM Archive, Logging, OTT/VOD Delivery, Radio-Live, Subtitling and Captioning software are built with an integrative Web and Windows architecture that are customisable to fit perfectly in your system. Etere delivers on its service excellence commitment with its dedicated team and a 24/7 worldwide support. Its portfolio of digital technologies and market-proven remote/on-site solutions including consultancy, training, installation and demonstrations are ready to run with your business no matter where you are. Etere enhances your adaptability for the future and empowers you with the software tools to drive your business to greater heights. www.etere.com | info@etere.com